What to wear for your trip to London this Summer. Here is my list for different events and days out and a packing list for you.
What to Wear for a Day exploring London
The Perfect outfit for Afternoon Tea
Cocktails in the City
Dinner in the chicest city in the world
What to wear travelling to London
"What to Wear in London". This is probably the most liberal, open minded city in the world. We embrace everyone from everywhere and they can all wear what they jolly well like! There are over 270 different nationalities in London. This is what makes me proud to be English. I will be spending time in London and here is my packing list and 10 outfits for a trip to London:
MY PACKING LIST FOR LONDON:
Raincoat, waterproof jacket or a Wool Coat and Umbrella
Silk Tea dresses, Cocktail dresses, Cashmere Day dresses
Dark Jeans, Leggings, Trousers, Track Suit
Thin Cashmere Sweaters, Silk Shirts, T Shirts, Polo Shirts – think layers
Comfortable walking shoes, trainers, high heels
Silk underwear, stockings, PJ's
Swimwear and gym gear – only if you will use them
Day bag (LV Neverfull) and evening bag
Warm Jacket, evening shawl
Evening Dress with sleeves
PHOTO: Gorgeous SuperDry Suede Biker Jacket – CLICK ON PHOTO
Summer is here and we can look forward to an amazing time in London! plan for Summer trips to the city. We can still get showers so pack a raincoat or Umbrella, just in case you are unlucky and a warm coat.
I share with you some of the things I like to wear, just in case it is of help, lived in London for many years and still visit regularly. Travelling in Summer, I recommend wearing layers then you can take something off and pop in your bag if it gets hot. On a single day at this time of year you can have glorious sunshine, clouds, rain and windy weather! Click on the photos if you want to see all the clothes info.
Layering is a good idea at any time of year so you can add or take off some items! Let's start with a perfect black T (Click on the photo to buy:):
A raincoat of some sort is a good idea for London! However, do not buy a rain coat just for London, I find putting an Umbrella in my bag is just as good. Maybe take a fold up waterproof too.
Take a good size day bag that can fit your Camera and whatnot. Definitely take a small evening bag.
Just as in any big city, keep your bag safe, I like a cross body Chanel mini and can tuck it in to my coat. Perfect restaurant bag, evening… look fantastic anywhere bag! OK. First up is:
What to Wear for a Day Exploring London:
Jeans, leggings or trousers of some sort are a good idea at this time of year. The weather can be glorious but then it can also be chilly with a cool breeze. I recommend a pair of cool trainers, Nike for me, Silk Shirt, Cashmere Sweater. Add a jacket depending on the weather.
PHOTO: SUPERDRY TRAINERS click on photo to buy
If SuperDry is a new brand for you…… the price and quality are exceptional and I love them.
Take a large shoulder bag for everything you need during the day. My Louis Vuitton Neverfull has been to so many countries around the world and I 100% recommend it. Don't forget your city pass, if you are visiting some of the London Sights! Here are some of my suggestions for a day out:
The Perfect Outfit for Afternoon Tea in London:
PHOTO: Perfect Silk Dress Superdry, click on photo to buy
This Dress is on my wishlist! I might wait for the sales though as it is expensive. Dress down with trainers, dress it up with heels!
Everyone likes to take Tea in the afternoon in England! However, it is not usually this lavish. If you plan on going to one of the famous places for Afternoon Tea, then you need a Tea Dress. Very on trend right now, they are absolutely everywhere online and in the shops.
I have so many Day dresses, dress up or down, wear with bare legs or black tights and boots in winter.
Cocktails in the City:
Obviously depends on where you are going, but I always love a dress. Tip: How about wearing the dress above for cocktails too? Just add some heels and evening bag. Dress up for a Vavavoom night out!
DINNER IN THE CHICEST CITY IN THE WORLD:
Wear whatever you want of course! But time to add a little bit of bling and some sophisticated eye make up too!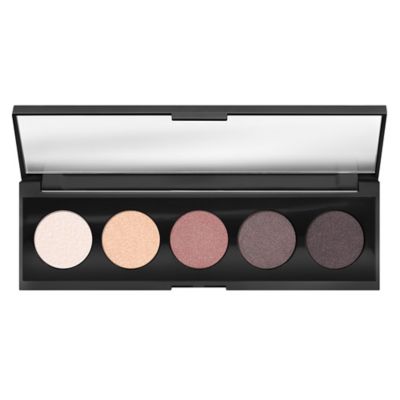 Wear a little bit of eyeshadow for the evening! The Bare Minerals kit, above, will be going with me this winter! Cruelty free and not tested on animals. I don't want to use products that have been rubbed into a poor Rabbits eyes! I only buy products not tested on animals anywhere in the world.
As usual wear whatever you want in London! How about a shopping trip to buy something from London to take home with you? My favourite shops are in Knightsbridge. I always love a trip to Harrods on the first floor, especially during sale times. I could happily live in Harrods. Designer fashion on the first floor and younger, high street labels on the 4th.
10 outfits for a trip to London? If you don't want a dress, how about a Tuxedo jacket with a black T-shirt or black shirt? Mix it up a bit!
If you have time to take a day trip out of London, I really recommend the world famous Bicester Outlet Village. This is actually the number 1 destination in the UK for Chinese visitors! Here are all the details:
What to Wear Travelling to London:
My top tip for arriving on a long haul flight is to take a fresh, clean outfit and change just before I land. This way I arrive looking elegant and non-crumpled which is especially important if it is a Press trip.
On a flight I always change into a comfortable track suit. I absolutely love American Vintage loungewear for flights. This will look great and be comfortable too, pair with ballet pumps or trainers.
What Not To Wear:
I planned a little list of What Not To Wear. But….. I feel too mean writing it! If visitors from the Mid West want to explore London dressed for hiking up Mount Everest, well, who am I to judge! Although this does make you stand out as a 'tourist' and a pickpockets dream. Can I just point to one thing though? Please don't use a Back Pack, just for your own security. However, if you really cannot imagine life without it, then buy a Purse or wallet and keep it with your valuables inside your coat or jacket.
Well….. I hope this helps and that you have a fantastic trip to London! Use the same packing list for a trip to Paris too, the climate is the same. The difference is, the french do not talk about the weather all the time and so visitors do not realise it rains, a lot, in Paris!
Some of my London blogs for you: