Safari Trip 2022? Here is my packing list for Kenya. However, the list would be the same for any Safari in Africa. Kenya is an incredible country to visit. You really need to pack everything possible though, especially if you are combining A Safari with Beach trip.
WHAT TO PACK FOR SAFARI in KENYA:
Safari Dress with insect repellent fabric
Safari Shorts
long sleeve safari shirt anti insect repellent
Safari trousers with zip off legs and insect repellent fabric
hat, selection of hats!
Sun dresses
swimwear
sandals
excellent hiking boots
safari hiking socks, anti sweat
water bottle
Healthy snacks and Berocca for long days
Good sun protection, Factor 50 for face and 30 for everywhere else
Mosquito Spray with DDT
Cotton underwear and cotton nightwear.
small hand wash liquid. Clothes get very sweaty and it is nice to wash them rather than have a smelly suitcase full of dirty clothes. You might not be in one place long enough to get laundry done!
Cotton T shirts – I like Zara T's
light fold up rain jacket for the Gorilla Trek
light sweater for Gorilla trek – its cold in the morning. It is very cold at night in the Impenetrable Forest, take warm clothes for the evening.
gloves for the Gorilla trek
Tip: Don't wear black and dark blue – it attracts the Tetse fly. Don't wear red, it scares the wildlife. Muted safari khaki, beige colours are best.
Emergency Medical kit for Kenya:
Pack your own surgical needles
Malaria Pills
Nurofen or other pain killer
Hand sanitiser
Antiseptic cream
Plasters and bandage
Imodiu
First, get the basics sorted: Make sure you have A Yellow Fever Vaccination, Polio/Diptheria/Tetanus, Typhoid, Hepatitis A and Cholera. Next, make sure you have Malaria pills as most of Kenya (Except for the mountainous areas) have Malaria carrying Mossies. Also remember to take care when travelling with what you eat, getting sick can ruin a trip. Check the area you are travelling to online before you go. Hospitals for Tropical Diseases are full of patients returning from travels who are sick. Take sensible precautions.
Check online to see if you need a Visa, I do as a UK citizen and I bought my EVisa online. Recommended to avoid the queue to buy a visa when you arrive in Kenya.
Buy a SIM card on arrival (if possible take a second phone for this). Kenyan shillings and a credit card.
WHAT TO PACK FOR A SAFARI:
My packing list for a Safari is the same for all African countries. I am taking all of the items on the list to Kenya. See my list here which includes Gorilla Trek list:
Uganda Safari – What to wear
Do not forget to take lots of sun protection along with you. It is sometimes not easy to find these products at your destination. Also take mosquito protection. The African sun is very strong even on cloudy days.
PHOTO: Pack a hat for Kenya
WHAT TO PACK FOR THE BEACH IN KENYA:
Here is my What to pack for Kenya – packing list:
Snorkelling gear. I always take my own good quality gear – safety first. Plus sensible swimsuit and rashguard.
Camera gear. My Canon Camera, lenses and spare batteries. Go Pro for under water photos and action shots, spare batteries. Travel tripod. iPhone X and charger. Universal charger and headphones.
Basic emergency kit with hand sanitiser, Nurofen, bandage, antiseptic cream.
Swimwear. As many bikinis and swimsuits as possible! Beach coverups, beach dresses.
Silk kaftans, Cotton and silk maxi dresses. I pack natural fibres for the hot humid climate.
Shorts, T-shirts, Cotton Capri pants.
Cotton and silk underwear, avoid man made fibres in the heat.
Cotton nightwear.
Reusable water Bottle, Beroca, Vitamin Pills, snacks for emergencies (dates, nuts, energy bars, dried fruit.
Hat, sunglasses, beach bag
Sandals, beach flip flops, trainers or Converse
Floatie, if space permits
Perfect, cool dress for the beach and lunch.
PHOTO: What to pack for Kenya
HAND LUGGAGE:
What to pack for Kenya packing list? I ALWAYS pack a selection of clothes in my hand luggage in case my case gets lost en route. I pack a swimsuit, underwear, dress, nightwear, shorts and a T plus all my Camera equipment. Also, if I am travelling into a different climate I take a change of clothes and change just before the plane lands. I always do this on long flights as I want to look fresh and elegant on arrival. Especially important if it is a Press Trip or a luxury trip.
Pack a perfect white T Shirt in your hand luggage. I buy mine in ZARA. A white cotton T is a white cotton T – save on some things and spend on others! Spend on good quality swimwear that will not fall off and will stay in place!
Let's not forget Gentlemen on Safari! The same packing list as for women basically, I'm loving these Superdry shorts, great for a Safari trip.
PHOTO: SUPERDRY SHORTS click on the photo
Keep up your skincare routine, even on a Safari! The desert is dusty and dirty and your skin will be sweaty and need a good clean! I pack some eco friendly face wipes in my back pack to take out with me, then give my face a jolly good clean with some facial oil as soon as I return to base! Slathering on moisturiser with SPF 50 is essential, but needs removing very well at the end of the day. This is what I use: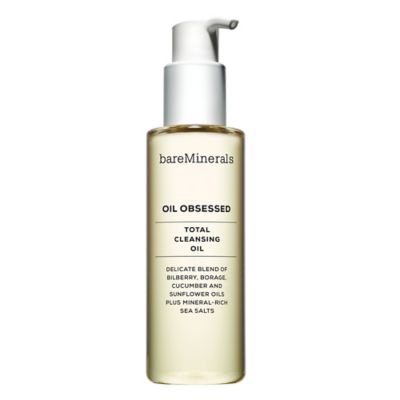 TIP: I decant all my face products into small travel bottles.
Pack some comfortable trainers for hiking – I made the mistake of packing heavy walking boots and that was a mistake. Take another pair of lightweight trainers for pottering around Kenya:
PHOTO: SUPERDRY TRAINERS click on the photo
I always need more T Shirts than I pack! Loving this SuperDry white T, click on the photos for more info on the products:
REMEMBER:
Kenya is a poor country in many areas. Think of ways to 'give back' during your trip. Either take supplies with you which will be welcome or support local charities before and after your trip. If you are going to remote rural areas, take pencils and notepads for the kids, sweets and treats. I also always buy things from local people, this is a good way to support the local economy and ensure travellers are welcome.