What to pack – South of France in Summer:
Summer in the South of France. What could be nicer than that? We are lucky to live there for part of the year and elegant swimwear is essential. Here are some ideas for your summer wardrobe and these are the new additions that I am buying. Just click on each one if you want to take a closer look.
What to pack:
Limitless bikinis and swimsuits by Heidi Klein and SuperDry
Beach coverups
Floaty Silk Kaftan, I buy mine in Marrakesh
Shorts playsuits by Camilla
Summer dresses – Find some great dresses in french boutiques
Maxi dresses
Evening dresses – Everyone makes more of an effort in France and Italy
Capri pants and T's – For that 'Riviera' look.
Hats and sunglasses
Sandals and trainers, converse too.
You are now good to go! The perfect sundress for exploring:
PHOTO: Monaco in Summer
If you plan a trip to Monaco, Saint Tropez or Cannes you will need some super chic swimwear and summer dresses, everyone is elegant and makes an effort even with casual beach wear.
Pack a Portascent into your hand luggage. Perfect to take a small amount of scent with you for a few days by simply transferring from your own Perfume bottle. Here is the link if you want to buy one:
Everyone needs a red swimsuit, I am buying the one below. I like the zip, pull it down a little bit or zip up for water skiing and jet ski times. We don't want to be worrying about falling out of our swimwear while Paddle boarding, do we?
Just click on the photo if you want more info or to buy any of these Summer Wardrobe ideas.
Swimwear:
The perfect beach dress! Heidi Klein clothes wash so well and I will be wearing this all summer. St Tropez anyone? I think it will look good over a white bikini too. Click on the dress to find out how much!
Saint Tropez in Summer:
PHOTO: Saint Tropez in Summer
Where to Shop in the South of France:
Be careful if you have a large bust (34F for me!). It is a nightmare trying to find swimwear to fit in the South of France. The french just do not have chests! The only french make that really fits well is Pain du Sucre. Take all the swimwear you need from home.
Nice:
Shop in the golden triangle for Designer clothes. Galeries Lafayette is the big department store with two floors of women clothes. Find the store at 6 Avenue Jean Medicin. Further along the street there is Sephora for all the make up and perfume you need. Also Zara and Nice Etoile. Nice Etoile is a shopping Mall with lots of french brands. Just outside Nice is a big Mall called Cap 3000.
Sale Dates are strictly regulated (like so many things in France!) Sale dates for this winter are January 9, 2020 to February 19, 2020 in the Alps Maritime area.
Cannes:
I love shopping here for small boutique stores. Find all the big designer brands on La Croisette. Rue d'Antibes runs parallel to La Croisette and had lots of small shops including my favourite shoe shop Mercedi. Find a Pain du Sucre swimwear shop on this street too.
Find my favourite Zara shop in Rue d'Antibes. I'm wearing head to toe Zara, including the hat, in my photo below.
Saint Tropez
Try and avoid high summer if you can! Although read my Saint Tropez blogs if you want to find out how to get there hassle free in peak season.
My friends and I like to visit on market day and potter round the stalls finding some treasures! Market day is Tuesday and Saturday 8 am to 1pm. Also meander the winding streets and explore the ute boutiques full of Tropezienne delights. I always buy a Tarte Tropezienne! I also buy Les Tropezienne sandals here too.
A fashion lovers favourite and my favourite too? The Dior Restaurant and shop. Stop by for a coffee or lunch.
Swimwear:
How many bikinis do you have at home? You can never have too many, they are a holiday essential and you need choices! Heidi Klein swimwear is elegant, flattering and always receives a lot of compliments.
A ladylike bikini for days at sea. I have so many Heidi Klein bikinis! I LOVE Banana Moon too for days at sea and by my pool. They are too revealing for beach days. Perfect to buy top and bottom separately, I am smaller on the bottom than the top and this can help with a perfect fit.
This is the perfect cover-up for summer. I will wear it beside my pool in the South of France, when friends come around for drinks in the evening. It will also come on my travels as the perfect cover up. Perfect for an afternoon Yacht lunch too!
I will mix and match these new additions with my existing swimwear. My White swimsuits will look great with both the navy dress and white cover up. My silk kaftan with the orange is a good match too! It is a good idea to add a few new pieces to freshen up your existing look.
How about this gorgeous Brics for a carry on case? My old Samsonite looks a bit tatty and I would love this beauty! Do you like it? Click on it take you to Amara store another favourite of mine.
I'm thinking about buying this too…. its on my wishlist! I'm nor sure though.
On my wishlist: A Vavavoom Dress, that will look super on photos and is slimming! I NEED another pair of Nike Airmax! They are so comfortable and look great too!
How about a pretty silk dress like this one from Chinti and Parker?
Pinit on Pinterest!
Early Spring – What to Pack:
Can be chilly, pack some Cashmere sweaters. Cashmere is always a great investment. How about this for a pop of colour:
Rain is likely too! The rain stops after Monaco Grand Prix in may. So, pack a brolly and expect some rain unless you are very lucky. I use my usual technique of layering and I have some big shawls for this time of year. The sun comes out and you just put it in your bag.
Layer: Shawl or jacket over Cashmere sweater over a Ralph Lauren Polo shirt – The same for men too.
Click on the photo to see more! I always change my make up colours as the season changes. This is on my wishlist: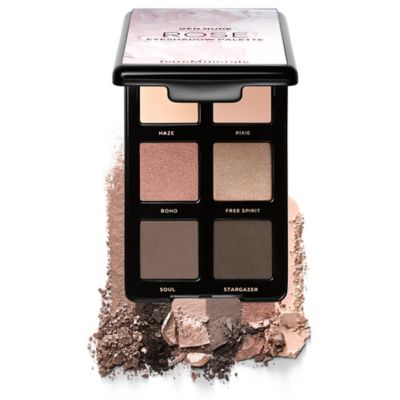 I have written a blog for 'What to Wear' in Monaco too, here is the link: